Drawing Management Couldn't Be Easier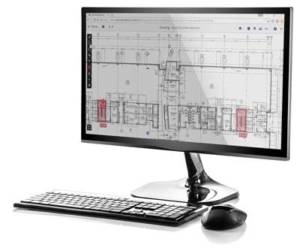 As a project controls platform, Trimble ProjectSight brings the project document dataset to center stage. In every use case, project stakeholders collaborate, share, and comment on the model and drawing package, ensuring that everyone remains on the same page, throughout the life of the project.
With this basic principle guiding the development and implementation of Trimble ProjectSight, managing your drawings and models with this intuitive platform could not be easier. Leveraging the power of Trimble Connect, ProjectSight can manage models and document sets for even the most complex of projects. With automated sheet indexing, batch updating for both individual sheets and complete drawing sets, and model-based integrations for all of the industry's most popular file formats, ProjectSight can easily manage your drawing file and model requirements for projects of all shapes and sizes.
With Trimble ProjectSight, you can rest assured knowing that you finally have a single drawing management solution that can scale across your entire project, and your entire organization. Getting started couldn't be easier. To learn more about ProjectSight, or to begin a free, fully functional demo account, simply click the link below.