At BuildingPoint, our portfolio of hardware, software and service offerings streamlines communication and collaboration throughout the Design-Build-Operate (DBO) lifecycle. Our solutions are designed to help Architects, Engineers, General Contractors, Construction Managers, and Building Owners/Operators no matter the job size. At BuildingPoint, it's not just about selling a product, but creating a solution to help our clients achieve greater efficiency and insight into projects.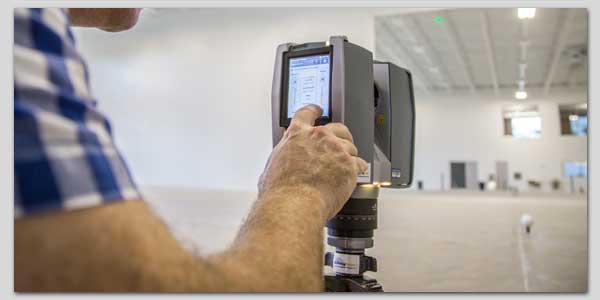 Few technologies have impacted the landscape and workflow of the construction industry as laser scanning. Laser scanning provides a precise and accurate picture of the existing conditions present within any project or jobsite, and then perfectly preserves this data to unlock any number of quality control or as-built applications. With Trimble's laser scanning solutions, contractors can leverage an integrated software and hardware workflow that delivers a powerful end-product that can then be easily reported, modeled, or exported for further manipulation and measurement.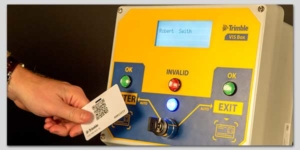 Safety and compliance continue to become an ever increasing concern on the modern construction project. With Trimble's Workforce Management Solutions contractors and construction stakeholders can finally gain insight into their project's safety, compliance, and access elements, while also offering significant automation for back-office tasks such as timecard tracking and crew resource leveling and management. Regardless of whether it's site access control, safety compliance reporting, or even emergency muster procedures, Trimble's CrewSight solutions can provide unparalleled visibility into the construction site.
Field Administration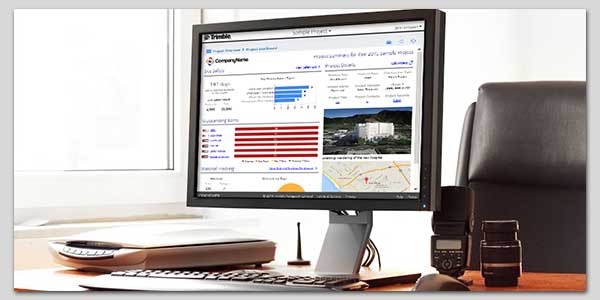 Utilizing Trimble's cloud-based services, contractors can effectively bridge the gap between the office and field. For user looking for a quick and easy to learn project and field management solution, Trimble ProjectSight provides a simple and scalable tablet and computer based solution that will easily fit into your existing work process, adding a new level of collaboration and visibility. For more advanced and detailed field administration tasks, contractors can leverage the power of Trimble Prolog to effectively manage their entire project, from concept to completion.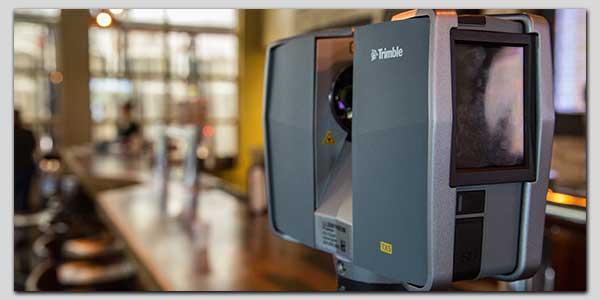 BuildingPoint offers a number of unique Virtual Design & Construction (VDC) services, including scan-to-model. With this offering, BuildingPoint can scan your existing project or site, and build out the corresponding model to match the existing conditions already present. This model can then be integrated into future architectural plans or construction documents, bridging the gap between design and construction.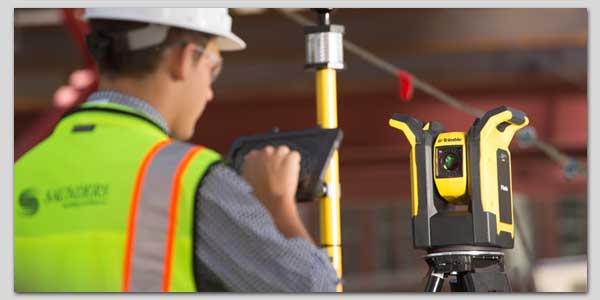 As a Trimble partner, BuildingPoint provides the industry's most powerful and easy to use tools for point creation and layout. These purpose-built solutions are focused specifically on helping contractors layout their projects more quickly and easily. With a simple and straight-forward task-based interface, Trimble's Layout Solutions mimic the workflow that layout personnel are already familiar with. And because the field components offer complete localization capabilities, users can easily choose the language that they're most comfortable with.
The customized approach extends to the Robotic Total Stations as well. Trimble offers a complete portfolio of jobsite-ready total stations that can be tailored to fit your specific needs and budget. With Trimble's RTS and RPT Series, users can easily match a layout solution with their specific requirements.