Project Controls Licensing Made Easy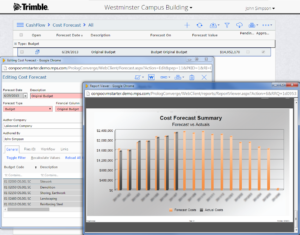 We all love the idea of an easy button. All too often, reality and real-world factories immensely complicate processes to the point where "one size fits all" doesn't work very well. This can be true in construction as well. Every organization and every project is unique and carries its own set of challenges.
All is not lost though. With Trimble GC Manager, you finally have an simple licensing method that works fantastically for your project controls solution. With GC Manager, you have access to everything that you need to effectively manage your project with Trimble Prolog. Browser-based access, traditional office applications for power users, and integrated and native mobile solutions for field personnel.
All of these capabilities are packaged in one easy-to-understand licensing model. You can easily choose between per user, per project, or per company pricing models. Gone are the days of rationing users, constantly updating and purging accounts, and trying to determine who does and doesn't have access to the project controls platform. With Trimble GC Manager, everything you need is right there, ready for you to jump in.