Scanning As A Snapshot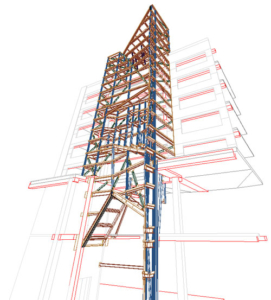 In numerous previous posts, BuildingPoint has discussed the value of laser scanning to deliver a truly accurate "snapshot" of a project. Typically, this capability is discussed within the scope of an entire project or proposed project. But it's also important to remember that these powerful capabilities can be delivered within a smaller scope. Problem areas, regions with significant as-built deviations, detailed elements, and even issues limited to specific floors or disciplines.
Traditional laser scanning offers a fantastic option in these particular instances.
When leveraging static scanning solutions such as the Trimble TX6, you can quickly and easily focus on the particular area of interest. Specific use cases, such as the integration and coordination of structural steel that has already been placed with downstream finishing materials, or tying to existing mechanical or electrical systems can easily be achieved with just a couple of scan stations. This means that you can gain a complete 3D representation of your existing conditions in 15 minutes or less. The resulting data set can then be fed into your design or coordination software to identify issues before they become change orders.
With the Trimble TX-series of laser scanning solutions, you can make decisions based on actual and meticulously detailed point cloud data captured from the field.