Seamless Integrations With Trimble Connect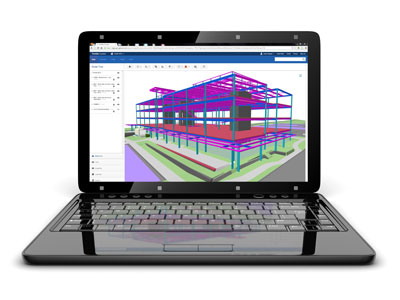 With Trimble Connect, construction professionals and stakeholders finally have a simple, easy-to-use, and intuitive platform for sharing ideas and information on projects of any scope or size. More than just a file sharing application, Trimble connect is a truly modern platform that takes care of the heavy lifting, allowing teams to collaborate with models or plans in a responsive and open web-based environment.
And while the capabilities of Trimble Connect are robust in and of themselves, a significant amount of power is available through the seamless integrations that are interwoven into the very fabric of Connect. With these integrations, users can leverage their existing applications and workflows, while realizing the benefits of operating within a completely sharable cloud-based environment. Today, Trimble offers a number of powerful integrations, several of which are briefly outlined below.
Trimble Prolog: When integrated with Trimble's powerful project controls solution, Trimble Connect allows users to easily view 3D models. This visibility enables a powerful capability to view RFI's, change orders, or any other number of open items within the context of the federated project model.
Autodesk Revit: Publishing a .rvt model to Trimble Connect couldn't be easier. With a simple Trimble Connect add-in users can enable simple one-click publishing that streamlines the process to share a model in Trimble Connect, without ever leaving the application.
Field Layout: Publishing models to the cloud is certainly a powerful capability, but with Trimble Connect and Trimble Field Link, you gain the all-important round trip functionality as well. With this solution, you can easily send layout files from the office to the field. Then, once field layout has been completed, field personnel have the ability to publish their results back to Trimble Connect, giving real-time feedback to office personnel looking to review and update model geometry with real-world conditions.
To learn more about Trimble Connect, and the powerful integrations that are available today, simply click the link below. Welcome to a collaboration environment where you and everyone involved in your construction project knows what's happening now. And what should be done next.