Trimble Releases RealWorks 10.2.2 Update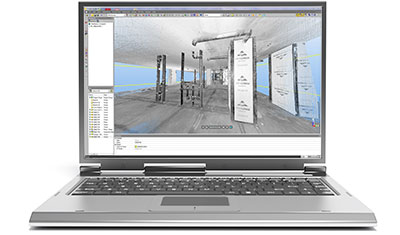 As a powerful office software suite designed for use with large 3D Laser scanning projects, Trimble RealWorks represents a complete solution to efficiently register, analyze, model and create deliverables using data from virtually any source. The RealWorks team recently released a new software update that includes the following enhancements and bug fixes:
· Autodesk RCP Export – Added support for exporting Autodesk RCP files.
· LandXML Export – Improved unit support for LandXML files.
· Spatial Sampling – Improved performance of spatial sampling
· Auto-Classify – Improved management of auto-classified objects by grouping common types.
· Storage Tank – Improved handling and display of storage tank courses.
To learn more about Trimble Realworks 10.2.2, head over to Trimble's product page, or to download this latest update, visit the RealWorks download page, or simply reach out to your BuildingPoint representative directly.