Layout and Scanning Workshop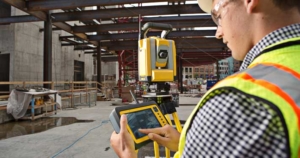 BuildingPoint Florida and Trmble, are excited to offer a free one day Layout and Scanning workshop in your area. These sessions are focused on providing an opportunity for participants to learn first-hand from the field experts, outside of the normal "classroom" setting.
This workshop will bring together General Contractors, MEP and other trade contractors to discuss two of the cutting-edge technologies in the construction industry: 3D laser scanning, and field layout technologies for all your construction needs.
Click here to register for the Brew Hub in Lakeland, FL on June 16th!
Click here to register for the Funky Buddha Brewery in Oakland Park, FL on June 18th!