While the concept of "design-build" has been around for quite some time, the role and importance of the architect has only increased in the past several years. Delivering a comprehensive and cohesive project vision has become an imperative as technology continues to accelerate the design process. BuildingPoint offers a number of intuitive drawing and estimation tools to help architects and designers create and refine project designs quickly and easily. This enhanced iterative process results in quicker turnaround times and greater client engagement, resulting in a more efficient project pipeline and workflow. In addition to these powerful software tools, BuildingPoint offers a complete portfolio of services geared specifically for architects and engineers. From pre-visualization and existing condition scanning to fully-featured BIM model creation, BuildingPoint can provide the back-office support your firm requires.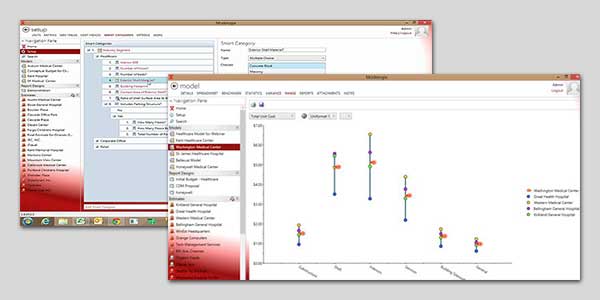 One of the first systems to truly leverage a company's project-cost history, Trimble's Modelogix cost-modeling tool ties seamlessly to data from any leading cost-tracking solution—including MS Excel, WinEst and many others. Data is stored and managed in a user-defined cost structure and readily accessible, as needed, throughout your company.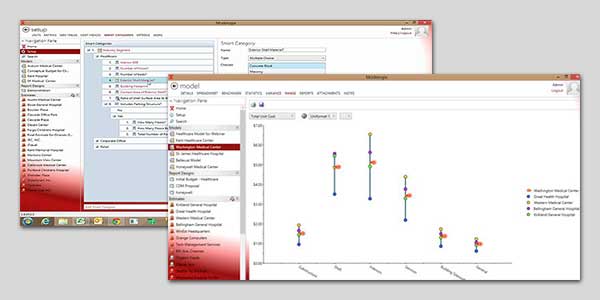 Virtual Design and Construction covers the BIM gamut – from 2D drawing comparison to 3D modeling and coordination; from 3D quantity takeoff to full 5D estimating; from 4D schedule optimization to Owner presentation materials; and every step in-between. This is the new technology infusion you need, without the huge investment.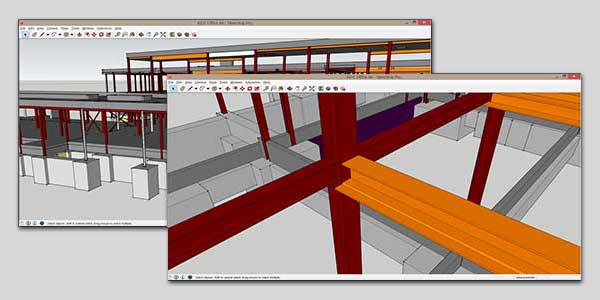 Use SketchUp Pro to get owners, inspectors, architects, engineers and subcontractors all headed in the same direction. Start by drawing lines and shapes. Push and pull surfaces to turn them into 3D forms. Stretch, copy, rotate and paint to make anything you like. If you want to be productive within a couple of hours, you've come to the right place.