Trimble To Offer DPI-8 For Building Construction Projects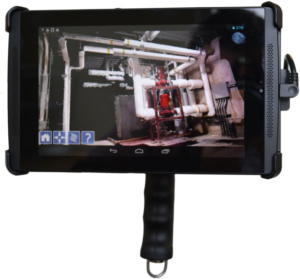 Laser scanning continues to provide a powerful tool by which contractors can effectively manage their building construction projects. From hyper-accurate as-built assessments, to quality control and existing conditions documentation, laser scanning represents a powerful component in the modern contractor's toolkit. Today, Trimble announced the availability of DPI-8 Handheld Laser Scanner. Designed and manufactured by DotProducts, the DPI-8 is a simple and easy-to-use handheld scanner that can increase the visibility and coverage of existing or ongoing laser scanning point clouds. With this small scanner, users can easily in-fill areas of interest that would be considered inaccessible to larger traditional scanners, while also providing a very simple and straightforward user interface.
To learn more about the DPI-8, contact your BuildingPoint representative today, or contact BuildingPoint directly by simply completing this online form.