Getting Started With VDC Services
Virtual Design and Construction, or VDC for short, represents the natural progression and realization of the convergence of design and constructibility. With an integrated VDC process and workflow, contractors can leverage both the original design intent, as well as the powerful productivity gains through a truly federated and coordinated model.
Within a coordinated model, each and every aspect of the building is considered and evaluated during the pre-construction phase, rather than the actual production phase of the construction schedule. This virtual building process provides a comprehensive and inclusive review process to accurately identify trade coordination and clashes, all but eliminating expensive and costly rework or change orders.
While this type of construction process might sound far-fetched, in fact the integration and adoption of these powerful workflow enhancements. BuildingPoint offers a number of specialized and customized services to help contractors integrate Virtual Design and Construction on their building projects.
Boasting a team of industry experts in both design and construction, BuildingPoint's VDC specialists will work with you to craft a a truly customized workflow that fits perfectly within your organizations current goals and structure. With BuildingPoint, you finally have a professional, local VDC back-office you can trust.
With BuildingPoint, VDC Services are as easy as 1-2-3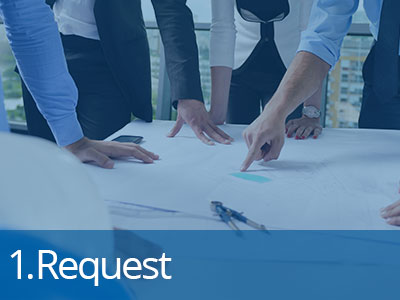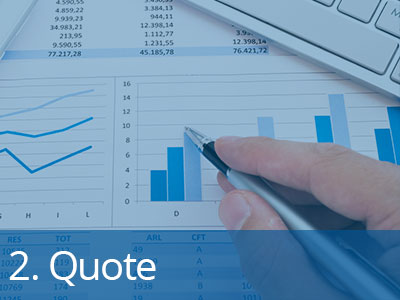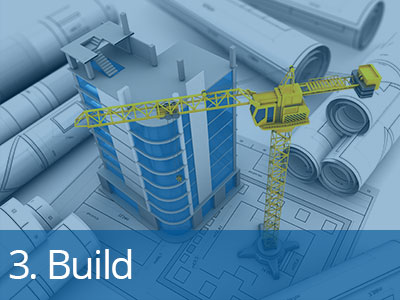 Step 1. Submit A Services Request.
Request A Personalized Estimate or Consultation. Getting started with BuildingPoint VDC Services couldn't be easier. Simply complete this online form, or contact your local BuildingPoint team member.
Step 2. Receive A Quote.
BuildingPoint will then create a customized scope of work and estimate that precisely addresses your VDC requirements.
Step 3. Build.
With a Scope of Work and cost proposal in hand, you'll have everything you need to get started with BuildingPoint VDC Services. Your dedicated Project Manager will work with you to create a project schedule, milestones, and deliverables that fit into your existing process and construction schedule.
To learn more about several of the specific services that BuildingPoint offers check out the short videos below. And if you would like to learn more, contact your BuildingPoint representative today, or simply give us a call at 813-280-0655.
Explore BuildingPoint's VDC Services
To Get Started Simply Fill Out This Quick Form
Interested in learning about BuildingPoint's VDC services? To learn more, simply contact your local BuildPoint representative, give us a call at 813-280-0655, or fill out the form to the right, and someone from our VDC Services team will contact you.