Progressive Scanning For Trades Contractors

When it comes to documenting existing and as-built conditions on site, laser scanning represents the most cohesive and comprehensive option for documenting what is actually in place on a project. For trades contractors, this powerful level of resolution provides a superior reference when moving into remodels or once work has been completed.
In addition to BuildingPoint Scanning Services, self-perform scanning stands as a viable option for many speciality and trades contractors looking to implement scanning into their document set. Progressive scanning is a relatively simple process that can help you document your work throughout the production process on site.
Acquire The Data
Using the Trimble TX-series, acquiring the data is as simple as placing the scanner on a tripod, and pressing "Start". Within a matter of minutes, you are presented with a definitive record of your conditions. Multiple stations are equally straightforward. Simply setup your TX scanner in multiple locations with a conscious amount of overlap and you can easily stitch together multiple scans into a single, seamless dataset.
Analyze The Data
One of the most significant advantages of scanning is the ability to "Scan Now, Analyze Later". Once you have captured the data, you can immediately begin analyzing your point cloud, or, you can simply continue with your production work. Regardless of your workflow of job requirements, the data is there, and it's available whenever you need it.
Archive The Data
The point cloud is a conclusive and definitive "snapshot" of your project scope. The data contained can provide immense value and documentation to both your organization and downstream users as well. With this archived data, you can easily look back on progress and systems long since covered to determine accurate placement.
And because each and every project is different, your laser scanning process can easily grow and adapt to each specific job. On some remodel projects, a simple point cloud will suffice to record the existing conditions at the commencement. On new construction, it might make sense to do a scan once each major phase is completed (rough, finish, etc). Regardless, scanning can easily fit your needs.
To learn more, or to see how you can implement Trimble's TX-series on your next project, click the link below, or reach out to your BuildingPoint representative today!
Foundations Episode #31 – Making Your Point
From the pyramids, to modern skyscrapers, layout has always been an essential part of the construction process. But over the last few decades, we've seen rapid changes to in the tools used for layout on the jobsite. In this episode of Foundations, we're joined by Ben Atkins and Aric Stott of Trimble to discuss the evolution of the technologies involved in the layout process.
Trimble Field Link: Professional Tools For Pros

There's no shortage of options when it comes to precision layout solutions. Trimble precision layout is specifically built for professionals who expect and demand professional results. As the connection between your robotic total station and your jobsite Trimble Field Link provides a powerfully simple and intuitive interface that unlocks the power of Trimble technology on your project.
Equally versed in both traditional 2D and 3D model environments, Trimble Field Link brings unsurpassed visibility and clarity to even the most complex projects and designs. Moving beyond simple points layout, TFL offers a plethora of advanced options that can significantly simplify and reduce data preparation work both in the office, and in the field. Listed below are just a couple of the unique advanced features available in Trimble Field Link.
Creating Layer Views – With Layer Views, you can quickly and easily organize and manage the way you view your data, linework, and geometry on your project. Watch Now!
Creating Patterns – A single click can quickly created point layout patterns, radically reducing data prep time both in the office, and the field. Watch Now!
Creating A Layout Plane – Perfect for spot-checking elevations and existing conditions, the lay out plane feature allows you to stake out to a user-defined plane with minimal setup. Watch Now!
Adjusting Layout Tolerances – Accuracy and tolerance is always a concern on the jobsite. TFL allows you to customize these tolerances to ensure various users and crews are maintaining a consistent accuracy throughout the life of a project. Watch Now!
Professional Tools & Support

With Trimble, you have a layout solution that has been custom-tailored to the needs of construction contractors, just like yourself. From rugged design that is ready for the realities of the construction jobsite, to software that has been created by and for the construction industry, the Trimble family of advanced positioning and layout solutions answer the needs of construction professionals, day-in and day-out.
In addition to these powerful technology solutions, your Trimble solutions are backed up and supported by BuildingPoint, the industry's most comprehensive and far-reaching technology provider network. More than just fantastic technology, BuildingPoint also provides:
ON-SITE SUPPORT & TRAINING

Local support means on-site support. BuildingPoint brings comprehensive training and services to contractors throughout the State of Florida. With a state-wide team of trainers and support personnel, you can rest assured that your technology investment will stay out in the field, where it belongs. Your BuildingPoint team will ensure that you're never far away from helpful advice, tips, and best practices that can help you get more from your technology investment.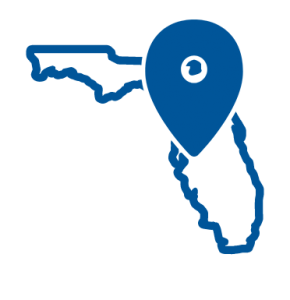 DATA PREPARATION SERVICES

On the modern jobsite, data remains the lynchpin that holds your precision layout workflow together. From point creation, to project file cleanup, to as-builting evaluation, you can easily leverage BuildingPoint to augment or enhance your data workflow for even the most challenging projects and data preparation scopes.
CLASSROOM TRAINING
Offering both standardized and customized curriculums, BuildingPoint brings professional in-depth classroom education to your construction layout teams. Available in both English and Spanish, these structured courses are perfect for bringing your entire team up to speed on new features or capabilities, or even enhancing existing processes and workflows.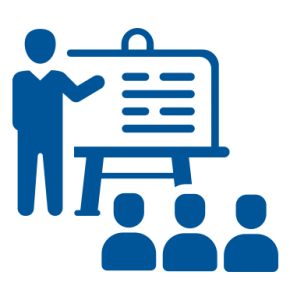 CLASSROOM TRAINING
Keeping your gear working in tip-top condition ensures that your technology investment remains solid. BuildingPoint offers full factory service to maintain and calibrate your equipment, or repair your total station when mishaps occur. Featuring dedicated factory-trained technicians, you can be assured that your Trimble equipment will continue to deliver the fantastic results you expect.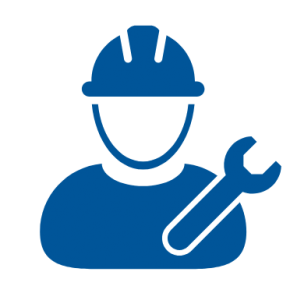 The Tablet Trade-In Program Has Been Extended!

To celebrate the new year, BuildingPoint is offering a limited time trade in deal for Yuma2 users on the Trimble Kenai!! This special trade in promotion lets you trade in your Trimble Yuma2 and receive a trade-in credit of up to $2500 towards the purchase of a new Trimble Kenai tablet! For more information on this limited time opportunity, click the link below to download our promotional flyer, contact your local BuildingPoint representative today, or simply give us a call at 813-280-0655 today!
Foundations Episode #30 – Following Up On Geo-referencing
In Episode 28, we discussed the relationship between the geospatial industry and building construction, and how the two are intertwined. In this episode, we're joined by Bill Stettner and Jason Weiss of AllTerra Florida to build on that last conversation, and really dive into a deeper construction-centric discussion of the topic.
More Than Just A File Share

There's certainly no shortage of file sharing platforms today. From mainstream and commercial solutions such as box.com and Dropbox, to application specific repositories, the choices are nearly endless. So why would you need to look at one more option? Well… because Trimble Connect is different.
Built specifically for the AEC industry, Trimble Connect offers all of the features you would expect from a file sharing platform, in addition to a number of fantastic elements that have been created specifically for the broader Design-Build-Operate community. In fact, more than just file sharing, Trimble Connect centers around true file collaboration. With Trimble Connect, you can easily share, view, and annotate your project documents, plans, and models, right within your Trimble Connect viewer. With a robust model and geometry engine, Trimble Connect can easily share your models and drawings across the office, or around the world.
And even though Trimble Connect is based upon interoperability and open standards for easy sharing, your Trimble hardware and software solutions are uniquely optimized to leverage this platform to share and access data in real-time, seamlessly from within the Trimble Connect interface.
To learn more about Trimble Connect, or to sign up for a free account, simply click the link below.
Making A List

Today's powerful field computers, such as the Trimble Kenai, offer amazing capabilities when it comes to viewing models and linework on the job site. It's undeniable that there is real benefit to being able to push in and out of 3D geometry and understand where elements and points reside. But sometimes, you just need to have a list in front of you.
With the Points Manager within Trimble Field Link, you are presented with the most simplistic and straightforward organization of your dataset. You have a list of points, and you can navigate to them for layout or QA/QC. This method of onsite navigation is preferable when you're on a large project, or you are working with one particular discipline or system within a larger points data set.
Points Manager allows you to quickly organize and filter your points right there in the field, showing you only the points that you want to see. These filters easily match the project and plan parameters, so you can sort by layer, by level, or any other combination. This way, you can focus on the work you have to do, without scrolling or panning around the site.
Points Manager is included within the 3D Feature Pack of Trimble Field Link. To learn more, or to see this feature first-hand on your project, simply click the link below, or contact your BuildingPoint representative today.
TFL : Built Just For You

Construction is challengingly unique. You deserve a field software solution that is engineered to perfectly complement and enhance your existing processes and workflows. With Trimble Field Link, you can unlock the full power of Trimble precision layout solutions on your project.
The actual process of laying out a point is the same regardless of whether you're installing a stake, laying out a road, or marking hangers. Precision measurement remains the same. Measuring the distance and angle from a known point to a new location is the reality of any point location, regardless of discipline. But while the math is the same, the similarities stop there. Each industry maintains unique terms processes that surround the entire points layout process. Within the building construction industry, this translates into a workflow that is focused on the complexities of bringing a multitude of points within the confines of single project. Trimble Field Link is built for this reality.
With Trimble Field Link (TFL) contractors experience a workflow that is construction-based, from beginning to end. Centered on the variety of tasks layout professionals perform each and every day, these capabilities have been streamlined to provide the information required, while minimizing non-essential data. This discipline ensures that TFL users get up to speed quickly and easily, reducing the learning curve. Even new users, without significant experience with robotic total stations and GNSS solutions find the process to be intuitive and straightforward.
The fact that these solutions provide a simple and easy-to-use end user experience can sometimes obscure the relative power of Trimble Field Link. As a next-generation layout platform, TFL can handle even the most complex and demanding models and linework with ease. Field offsets, user created points, and multiple systems and layers can easily be managed right within the tablet. This powerful capability empowers field users to complete layout and QA/QC tasks in a fraction of the time on complicated designs and project requirements.
Trimble Field Link is the industry's most powerful and intuitive field software. Simply put, general and trades contractors can leverage a common platform to ensure that accuracy and efficiency are achieved at every stage of the construction process. To learn more, or to schedule an on-site demonstration, contact your local BuildingPoint representative, or simply click the link below.
Foundations Episode #29 – More Than Numbers
Construction software, from estimating, to project planning, is becoming such an integrated part of the building process, that it's hard to imagine how we lived without it. And it's importance to a project team is more than just crunching numbers and putting out raw data. The Foundations team is back from the holiday break, and they're joined by David Moyer of Trimble to discuss just how construction software solutions fit into the big picture in 2018 and beyond.