DPI-8 Getting Started Course Now Online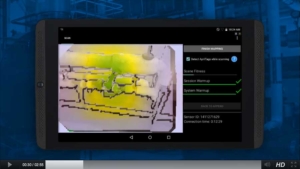 The DPI-8 represents a significant step forward for contractors looking to quickly measure complicated structural and detail elements, or provide in-fill to existing scans within hard to reach or confined spaces. The power of this solution resides within the quick learning curve, and easy operation. With the DPI-8, getting up and running is a simple and straight-forward process.
To facilitate this process, BuildingPoint is proud to announce a short, yet comprehensive set of videos that can get users of all skill levels started with handheld scanning in a minimum amount of time and effort. This video series starts at the very beginning, from unboxing the unit, and continues through to both scanning and exporting the data for additional calculations and measurement.
To check out this video series, simply click here. To learn more about the DPI-8, contact your BuildingPoint representative today, or simply fill out this short web form.