Getting Started With Trimble WinEst Has Never Been Easier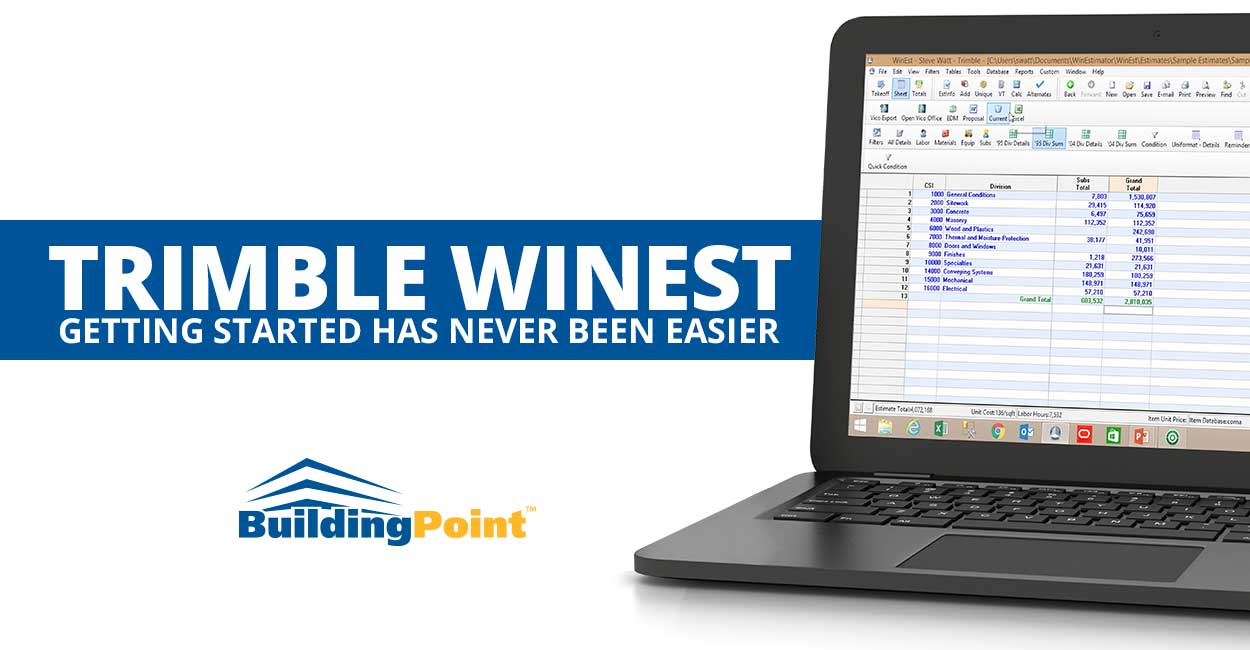 Trimble WinEst is changing the way that contractors estimate and bid their projects. By combining the power of a comprehensive database and the familiar simplicity of a spreadsheet, Trimble WinEst offers a unique solution that ensures accuracy, speed, and professionalism is delivered with every single bid package.
For a limited time, you can get started with this powerful construction solution at a significant savings of up to 35%. But you have to act fast. These discounts won't last for long.
To learn more, or to schedule a live demonstration, simply click the link below, or give us a call today at (813)280-0655.