Trimble WinEst Pro-Tip: Show Net As Allocations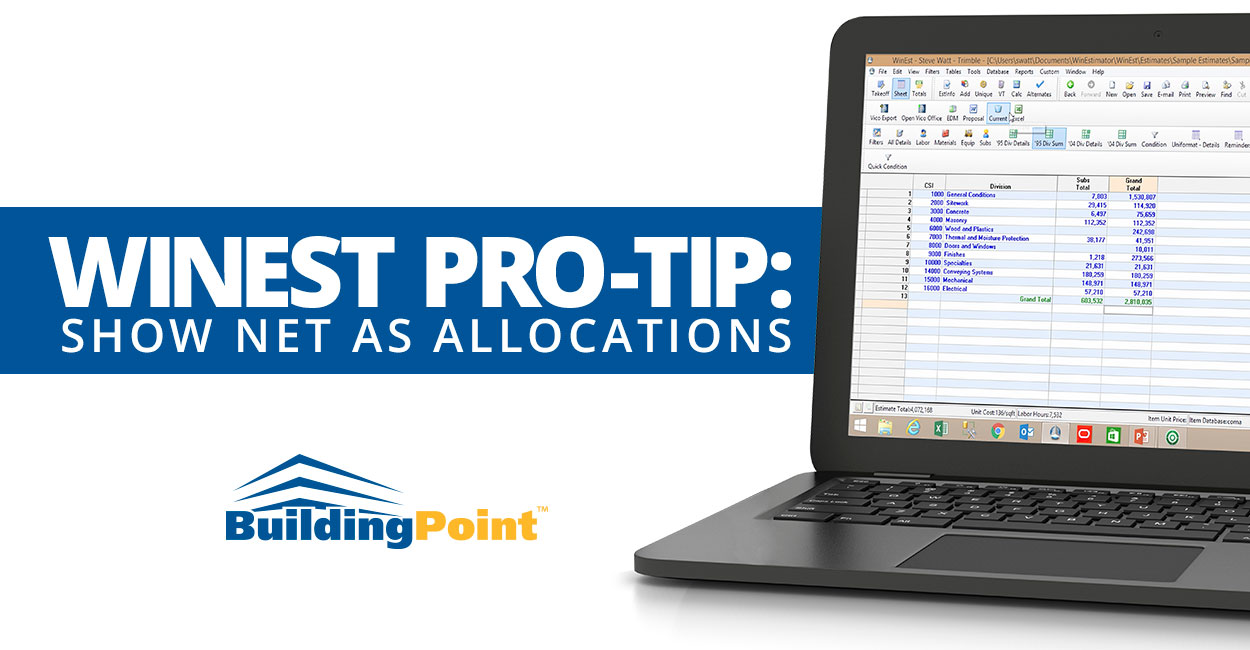 A unique, and often underused, feature within Trimble WinEst is the ability to evenly distribute profit dollars within your estimate. Using the "Show Net As Allocations" feature, you can easily instruct WinEst to allocate your profits to line items. This simple toggle makes it easy to change your reporting structure for internal and external clients, while keeping the integrity of the cost database intact.
To use this feature simply select "View>Show Net as Allocations" to enable, and toggle the item again to disable this view.
To learn more, or to see a live demo of Trimble WinEst, contact your BuildingPoint representative today, or simply give us a call at (813) 280-0655.