Data Prep Doesn't Have To Be Hard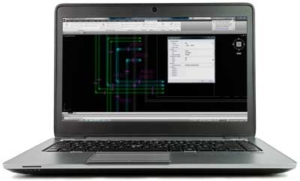 When discussing and implementing precision layout workflows and processes, data prep inevitably becomes a topic on the agenda. The field side of the equation is relatively straightforward. Setup the robotic total station, and layout the points. However, preparing that data for the field can seem like a daunting task. Today's models are increasingly complex and intricate, requiring specialized tools and workflows to prepare the data for points layout. It is this specific reason why Trimble created Trimble Field Points.
With Trimble Field Points, contractors can quickly and easily prepare and process their data for use in the field, while substantially reducing the learning curve. The is achieved through the simple fact that Trimble Field Points has a single function, to create points and data files for field use. Using this innovative, purpose-built solution, users are presented with only the information and functionality they need for field layout, greatly reducing the complexity and training required. And because Trimble Field Points is based upon the same familiar and intuitive workflow as Trimble Field Link, you can be preparing and outputting data points and background files within minutes.
To learn more, or to receive a free demo license of Trimble Field Points, contact your BuildingPoint representative, or simply click the link below.