THE ULTIMATE TOTAL STATION.

The RTS Series was designed with the goal of significantly increasing accuracy, reliability and productivity based on the unique applications and workflows of construction. Engineered and manufactured by the organization that introduced the first robotic total station back in 1990, the Trimble RTS series of Robotic Total Stations was designed specifically to meet the needs of building contractors.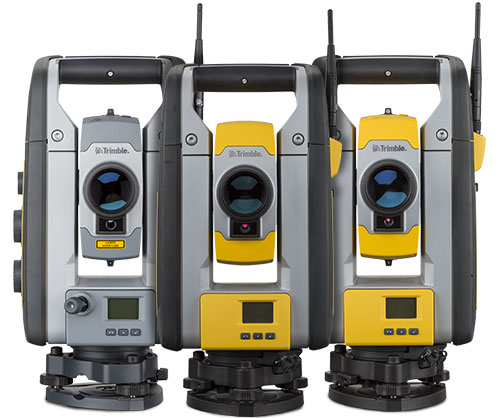 KEY FEATURES OF THE RTS SERIES

Trimble Field Link is a single field layout solution that unifies Trimble's complete portfolio of precision layout solutions. With TFL, you can layout using satellite or optical-based technology through the same intuitive interface. With this capability, you can select the positioning workflow that best fits your project and your layout requirements.
THE TRIMBLE RTS FAMILY


TRIMBLE RTS573

The Trimble RTS573 is the perfect option for structural and subcontractor trades that work in direct sunlight or on the top of the structure, where laser pointers are rendered unnecessary. Plus, the RTS573 features powerful new Electronic Distance Measurement (EDM) capability that extends the Direct Reflex range out to an amazing 4300 feet!

TRIMBLE RTS773
The Trimble RTS773 incorporates advanced technologies to deliver accurate and reliable layout fast, to ensure that design intent is executed correctly the first time. Integrated Trimble VISION gives you the power to see everything the instrument sees without a trip back to the tripod. Now you are free to capture measurements, to prism or reflectorless surfaces, with greater efficiency.

TRIMBLE RTS873
The Trimble RTS873 is the most advanced layout total station on the market. The RTS873  features an autofocusing green beam that optimizes visibility of placement points at all distances. Combined with Trimble Field Link running on the tablet, the RTS873 will compensate for uneven floors and ceilings to ensure superior positioning accuracy.