Don't Forget To Register For Next Week's Online Training Course For Prolog Manager Administration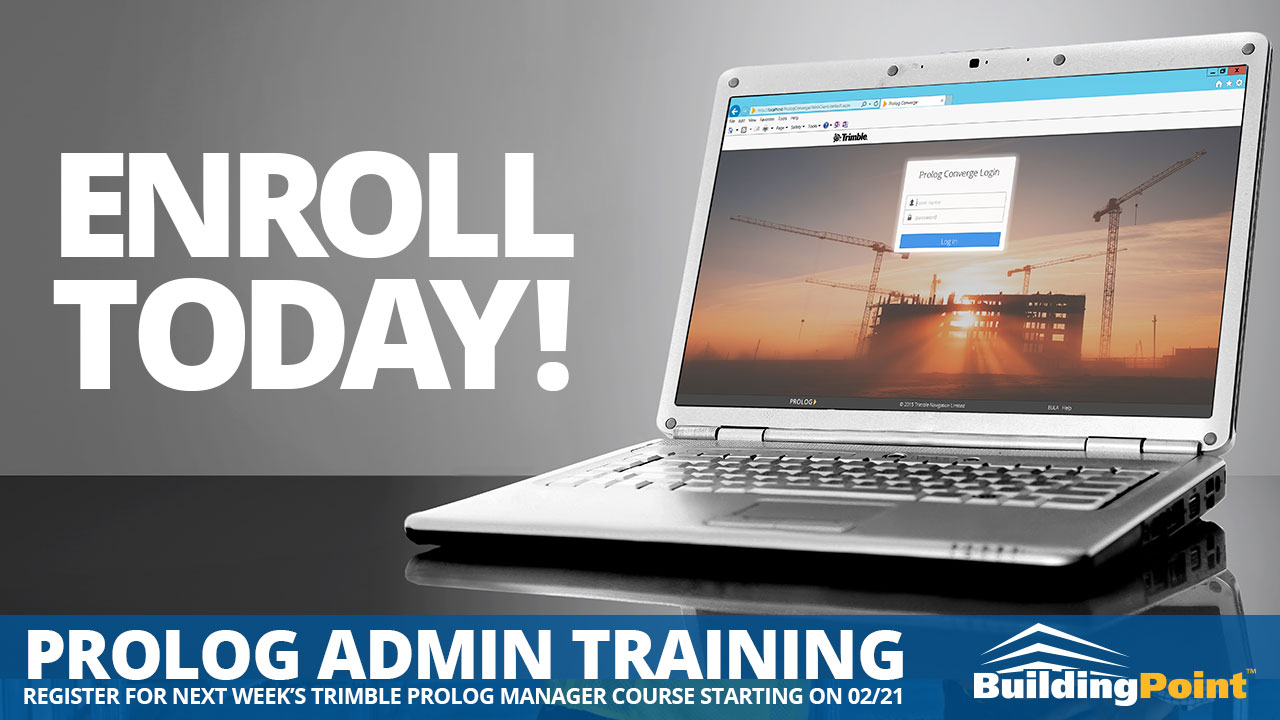 BuildingPoint has teamed up with Trimble to offer a specialized online training course, covering administration for  Trimble Prolog Manager. The Prolog Manager System Administration training course is designed to provide you with the information necessary to perform daily tasks within Prolog Manager. This course will provide you with a solid understanding of how to configure Prolog to fit business requirements. You will utilize administrative tools necessary to successfully install, configure and maintain Prolog Manager.
The Prolog Manager Administration class is a three-day, 2 hours per day, instructor led online training class that runs from 02/21/17 – 02/23/17. For more details on this class, click the link below to view the registration page.