RTS655 – Quality. Assured.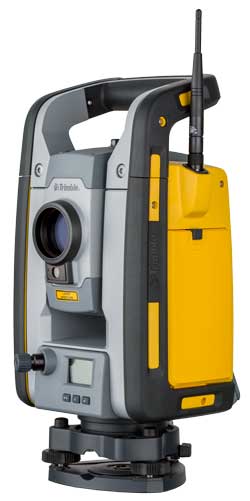 Trust, but verify. It's a solid premise that can deliver significant benefits to structural and general contractors throughout the production process. By implementing a QA/QC process within your organization, you can effectively manage and minimize rework and change orders, specifically those arising from in-field deviations and layout errors.
And while each and every solution Trimble's RTS family of robotic total stations (RTS655, RTS773, and RTS873) can easily collect and report on field measurements and QA/QC activities, the RTS655 is uniquely engineered to excel in this particular task. With the RTS655, Trimble has created a robotic total station that is perfectly at home on the modern construction project. Boasting a rugged design, this total station is custom-tailored for the jobsite. Additionally, this system builds upon the traditional features and capabilities that have enabled Trimble to become the industry leader in robotic technology. Best-in-class distance measuring, compatibility with a wide variety of handheld and tablet computer options, and a workflow that is simply second-to-none in usability and accessibility the Trimble RTS655 is the embodiment of what the perfect QA/QC tool should be.
Just as important as the features it has are the features it doesn't. At the core, the Trimble RTS655 is a robotic total station. Without several features included on the RTS773 and RTS873 (such as Trimble Vision and a highly visible green beam, respectively) this robotic total station focuses on the traditional QA/QC and layout capabilities, and makes them easier than ever to leverage and utilize. Single, one-user operation is a easily accomplished, freeing up field personnel to accomplish other tasks on the project. The RTS655 also embraces the same familiar Trimble Field Link workflow, minimizing the learning curve, and allowing users across multiple trades and disciplines to share data across the entire project.
To learn more, or to see how the Trimble RTS655 can enhance your quality control processes, click the link below or contact your BuildingPoint representative today.