Trimble Field Link v4.01 Now Available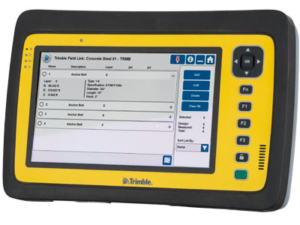 Trimble has just released the first enhancement to the all-new Trimble Field Link v4.0. Along with enhanced and improved reliability and performance, v4.01 also adds a number of user-requested features and capabilities. Some of these enhancements include:
Improved measurement speed using Visual Layout when connected to an RTS873
Option to save a staked point in Visual Layout
Point symbols have been optimized for viewing on the all new Trimble Kenai tablet
Bullseye button is now the default button when selecting view options during layout.
To learn more about Trimble Field Link, and the new v4.x capabilities, head over to Trimble's product page, or contact your BuildingPoint representative directly.