Trimble Introduces New Rapid Positioning System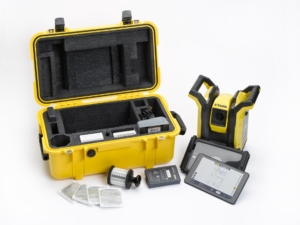 Earlier today, Trimble announced the release of the revolutionary Rapid Positioning System, a simple and intuitive robotic total station designed specifically for building and trades contractors. Within this system resides the RPT600, a state-of-the-art robotic total station that provides the capabilities, ruggedness, and reliability that contractors have come to expect from the industry leader in building positioning solutions. With the Trimble Rapid Positioning System users can quickly and easily lay out points, QA/QC existing layouts, and even perform field measurements and as-builts.
To learn more about the Trimble Rapid Positioning System, or to receive an on-site demo, contact your BuildingPoint representative today, or visit our RPT600 page to learn more.